As we all know Elliot Wave is one of accurate analysis if we know to read each wave with the right value, here sample exercise below how to using elliot wave theory with the right method.
Exercise 1
At one moment you are faced with a pattern that seems to have emerged wave 1 and wave 2, until here the pattern that has been confirmed correct wave is a wave pattern is characterized by the emergence of the correction wave (wave 2).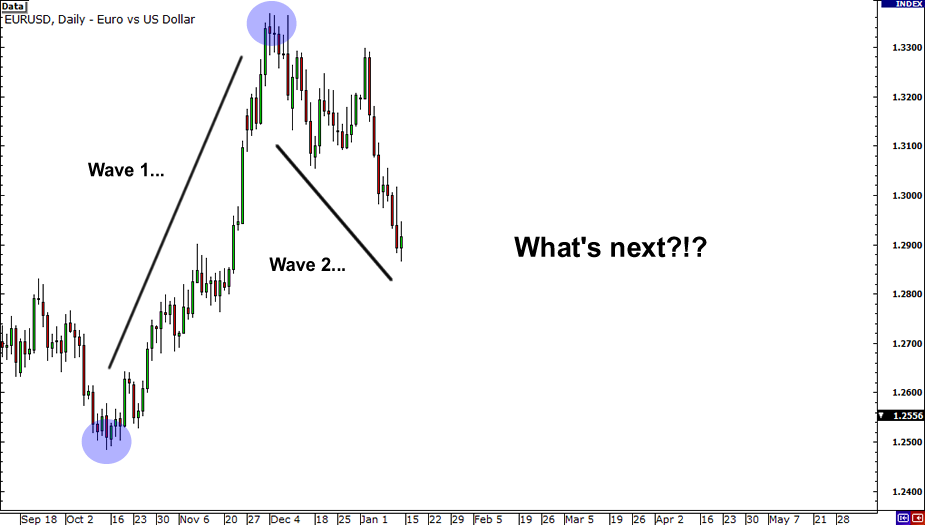 But wait, is this true wave 2?, it is still too early to make sure that this is a wave 2. For that some things which can be used as an additional consideration is:
* The nature of wave 2 is not likely to fall below the initial wave 1.
* Usually the wave 2 and 4, will bounce at the 50% Fibonacci level (retracement).
So now we draw Fibonacci lines along the wave 1. And look at the picture below, that the price has moved to a new level Fibo retrace 50%, so around that price is a prediction / signal which will be forwarded to the wave pattern 3, meaning it's time to get ready to buy.
If you open a position, certainly the beginning of wave 1 position, is a realistic value to be used as a Stop Loss. Why? Read more »