Who don't know ichimoku kinko hyo ? I think all forex traders know this legend indicator's. This ichimoku ren or kinko hyoForex scalping sometimes can be fun for scalping or even for swing if we found a good trading plan on this using this indicator. The good trading plan it means high ratio profit withlow ratio loss and getting profit more often than loss. This forex scalping trading technique is called Ichimoku Cloud Breakout Forex Strategy (or kumo breakout). After downloading and copying the necessary files, apply to any major currency pair such as EUR/USD, GBP/USD, USD/CAD or USDJPY, EURJPY and set time frame to M5 (5 minutes). This is a scalping technique so we should use such small time frames.
Ichimoku scalping strategy is profitable and trading signals are very easy to follow. The entry for the kumo breakout trading strategy is simple. 😉 When price closes above/below the ichimoku, the trader opens a trade in the direction of the breakout. In other words, just follow the candle colors on your chart. Here is an example below :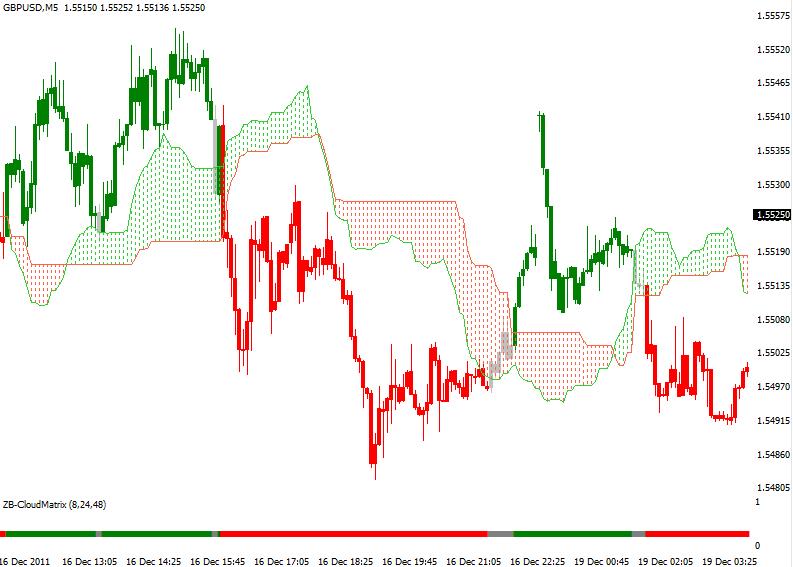 We are going to open long position (buy) when the candle turns to green.
We are going to open short position (sell) when the candle turns to red.
I will mark the signals for you to make it clear, see picture below :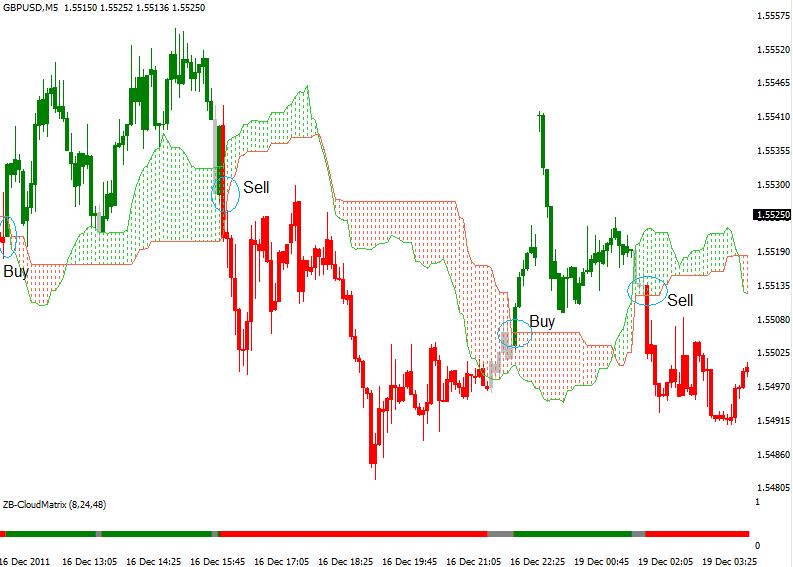 Take profit between 10-15 pips when you enter a trade, and set stop-loss to 10-15 pips as well. If your broker offers narrow spreads, of course that is a big advantage to maximize the pips you earn.
Download template and indicator from Scalping Forex Technique Strategy With Ichimoku Cloud Breakout System here. 😉
Practice and be wise in using lot size and be patient wait accurate scalping forex signals appear first before entry the market and try on cents account first at ROBOFOREX PRO CENTS Account.