As the name implies the system is usually used in the GBP / USD alias Cable, very simple … The system automatically displays the breakout point GBP / USD which is marked with 2 horizontal red lines for the movement of the upper and lower limits. Even all the information to take a position already appeared on the screen where the point of breakout breakout Buy or sell stop loss following.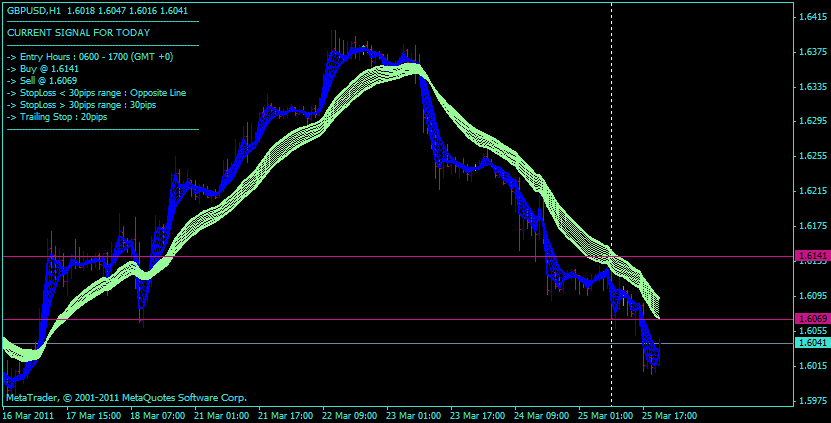 However, as other breakout systems, sometimes false breakout occurs eg: momentary price breaks the upper line to buy but then reverse downwards even though there stop loss, but stress also see a profit, and other orders loss …
So first consider the direction of price movement of the moving average knitted scarf in blue and green on the screen. Easy, if a blue shawl moving average moving average below the green zone means the price is on selling. So breakout Sell bigger chances, then do not put buy pending order on line breakout buy unless there is a change direction of the trend is dramatically where shawl moving average cross or intersect the opposite.
You can download the indicators and templates below here:
Breakout Cable System