Neteller
offers reliable solution for people who frequently use their money online. Whether you are an online casino player, a forex trader or a social network addict who needs to spend money to enjoy additional features or for advertising purpose, you can always use Neteller to deal with all the required payment. By opening a Neteller account and depositing your money, you are ready to use this service whenever necessary. Withdrawal can be done digitally when performing online payment or physically using Net+ card issued by Neteller. There are many advantages of using Neteller service, so if you use your money a lot when online, you may need to consider opening a Neteller account.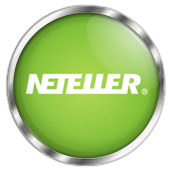 Neteller has been serving internet users since approximately two decades ago. Established in 1996 by Paysafe Group Plc (then Optimal Payments Plc), Neteller has established itself as a reliable online payment system for users of various online services ranging from gaming and sports to financial ventures. It functions like a bank that allows clients to deposit and withdraw their cash; however, unlike conventional bank, it neither offers a loan nor uses its clients' cash as its operational cash.
Since 2003, Neteller allows its clients to use Net+ prepaid MasterCard to perform cash withdrawal and payment. Net+ card is useful especially because Neteller doesn't support direct cash withdrawal to credit/debit card account. With the issuing of Net+ card, this problem is practically solved.
Reasons to Use Neteller in Online Gaming Activities Read more »