Neteller
offers reliable solution for people who frequently use their money online. Whether you are an online casino player, a forex trader or a social network addict who needs to spend money to enjoy additional features or for advertising purpose, you can always use Neteller to deal with all the required payment. Because there are many sites that accept neteller. By opening a Neteller account and depositing your money, you are ready to use this service whenever necessary. Withdrawal can be done digitally when performing online payment or physically using Net+ card issued by Neteller. There are many advantages of using Neteller service, so if you use your money a lot when online, you may need to consider opening a Neteller account. Just go to
neteller account registration page
.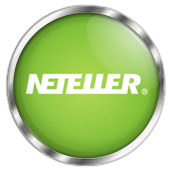 Neteller has been serving internet users since approximately two decades ago. Established in 1996 by Paysafe Group Plc (then Optimal Payments Plc), Neteller has established itself as a reliable online payment system for users of various online services ranging from gaming and sports to financial ventures. It functions like a bank that allows clients to deposit and withdraw their cash; however, unlike conventional bank, it neither offers a loan nor uses its clients' cash as its operational cash.
Since 2003, Neteller allows its clients to use Net+ prepaid MasterCard to perform cash withdrawal and payment. Net+ card is useful especially because Neteller doesn't support direct cash withdrawal to credit/debit card account. With the issuing of Net+ card, this problem is practically solved.
Reasons to Use Neteller in Online Gaming Activities
The majority of Neteller users are frequent visitors of online forex trading and casinos. From the outset, Neteller is designed specially to ease the process of financial transactions that occur in online forex trading and some for gaming websites users and even for publisher they use neteller as their payment currency to promote their pages through facebook ads. And for some people who play poker and other casino games and those who bet for particular sports games use Neteller to deal with payments.
Here are some reasons why Neteller in online gaming industry is considered advantageous.
1. Neteller is an easy payment platform to use.
Conventional banking system requires clients to understand various incomprehensible terms when making a deposit and when dealing with their saving account. Neteller is designed to be an easy payment platform for illiterate people. Creating a Neteller account is fairly straightforward and there is hardly complicated term to deal with when you want to deposit your cash and to gain access to it.
2. Neteller is both safe and reliable.
All banking systems are undoubtedly safe and secure, but this is often valid only in the real world. In the online world, things can be very different. Most banks still use password as a security to measure to protect their clients' account, but password is not always reliable. Neteller uses question-based security system that makes sure that no one can illicitly access your account and steal your money. You alone understand the answer of the given security question and you alone have access to your cash.
3. Neteller is the most cost-effective solution for gaming-related payment.
Unlike other banking systems, Neteller is specifically designed and optimized for dealing with gaming-related payment. In most online casinos and betting venues that accept Neteller payment, there is no fee charged on you should you decide to withdraw and deposit your cash. You can withdraw your cash quickly and easily while you play poker or your other favorite casino games. This is perhaps the biggest advantage of using Neteller in your online gaming and betting activities.
Are there things to be concerned with when you use Neteller to handle your gaming payment? We have mentioned above that Neteller doesn't support direct withdrawal to bank debit or credit account. This is not the only drawback of using Neteller. Although Neteller is designed to be a global e-wallet system, you cannot open a multi-currency account when using Neteller. You may also be concerned with your privacy as Neteller system is not anonymous. Apart from those disadvantages, Neteller is still considered a reliable system with advantages that far outweigh its disadvantages.
Reasons to Use Neteller in Forex Business
Later, due to its pervasive use, Neteller's profit potential is sought after by forex brokers and traders who see it as a profitable asset in their business activity. The use of Neteller in forex business has become a norm nowadays and here are some reasons to use Neteller in such business.

1. Neteller is backed by a reputable company with good financial standing.
Neteller is established and managed by the British company Paysafe Group Plc. In the last 5 years, the company has seen significant growth in its financial standing. Its yearly revenue increased from $253 million to $365 million in 2014, with net profits accounting to about $58 million. With this outstanding financial standing, the company is always financially ready to deal with any anticipated and unanticipated financial calamities. Neteller is even currently a sponsor for the Crystal Palace Football Club of the English Premier League.
2. Neteller is a global e-wallet service.
Neteller is not an e-wallet service that specifically serves clients of one particular country. This service has become global and people form virtually everywhere on earth can benefit from it. Being a worldwide service with clients residing in many different countries on earth, it can show a truly big profit potential. Using Neteller as an investment asset is a great idea to achieve rewarding results.
3. Neteller is quite popular in forex world.
Almost all forex brokers are already recognizing the profit potential of Neteller and including it in their brokerage service. If you have a Neteller account and you want to use it for your investment, you don't have to convert it to another type of banking account. You can do business directly with your Neteller account.
4.There are so many rewards you can get from a VIP account.
With Neteller VIP account, you can enhance the profitability of your Neteller account. There are chances you can get rebates, discounts, cash-back, and other bonuses which will definitely make your account a great investment asset.
When you want to use Neteller in your trading business, you may need to understand the hurdles that you often have to face. Without VIP account, you will need to pay a high amount of commission when using certain withdrawal and deposit methods. You still need to pay the commission with a VIP account, but your expense will be significantly lower. Because Neteller is originally used to accommodate all gaming-related payments, gaming regulation in certain countries like Turkey and Singapore can be a problem for you.
See table neteller vip benefits overview here. 😉
How to Open a Neteller Account ?
So you are ready to open a Neteller account now. Whether your goal is simply to use Neteller for your gaming activities or to use it for more profitable ventures like forex trading, the application process is the same.
Here are easy steps that you have to take if you want to open a Neteller account. Just follow this Neteller Sign Up Steps :
1. Visit Neteller website and click "join for free" button on the top of the page, or just click open form neteller account below. 😉
2. Next, you need to submit your email address, country of residence and desired account currency (usd is recommended). What if the currency of your country of residence is different from that used in your favorite online gaming venues? We suggest that you pick the latter. If you choose the currency of your home country, you will have to pay about 1.45% fee for each transaction. Everything that you submit here cannot be changed later, so you should be sure that you have made the right choices.
3. The next form that you have to complete is personal information form. Here you can input your name, address, phone number, and every piece of information that specifically identifies your identity. These data can be changed later, but it is highly recommended that you input the most accurate data the first time you see this form as personal data changing can be complicated (for instance, you are required to call by phone).
4. At this time, you already have a Neteller account, but it has not been verified. We need to get complete neteller account activation step. You can use your account to do a limited number of transactions and a limited amount of withdrawal. In order to remove such limitation, we need to get full neteller account verification level by making a small deposit to unverified neteller account using credit cards cheque for instance or we can ask a friend to fill our neteller balance in 5 usd for the first time deposit or maybe if you want to try making deposit through exchangepurse.com , so then after first deposit is done then select your security questions and answers [safe with notepad in your safe folder] then lastly just sending the scanned version of your government id [id cards], driving license, passport, or another type of legally approved identity card together with utility bills for the last three months and we need take a selfie photo with one of documents to get full verification process. Send the required documents to affiliate@neteller.com or support@neteller.com.
Once you completed all the process then your transaction limit will be removed and you will be able to do big transactions without worrying about a block in your account.
Note : Keep your password, security questions, account ID number, security id number in safest places after your neteller account verified. Then we can save sign in with our neteller verified account.
Watch this video tutorial how to opening neteller account easily : 😉
After all this simple 4 steps are done and get verified neteller account, then your transaction limit will be removed, and you can deposit and withdrawal money instantly with big transactions without worrying about a block in your account and for sure we can send money transfer only using email, get free virtual credit card to verify paypal account, paying facebooks ads using neteller balance, register as neteller affiliate to get some extra cash, open neteller merchant account so you can received payment from your online shops, with NETELLER you can send money to anyone, even if they aren't a member, and many more great things without worried because neteller is very secure and most important is easy.
If you have found any trouble during completing neteller account verification you can contact or email neteller support centre through their live chat services to get best solving to completing your issue problems.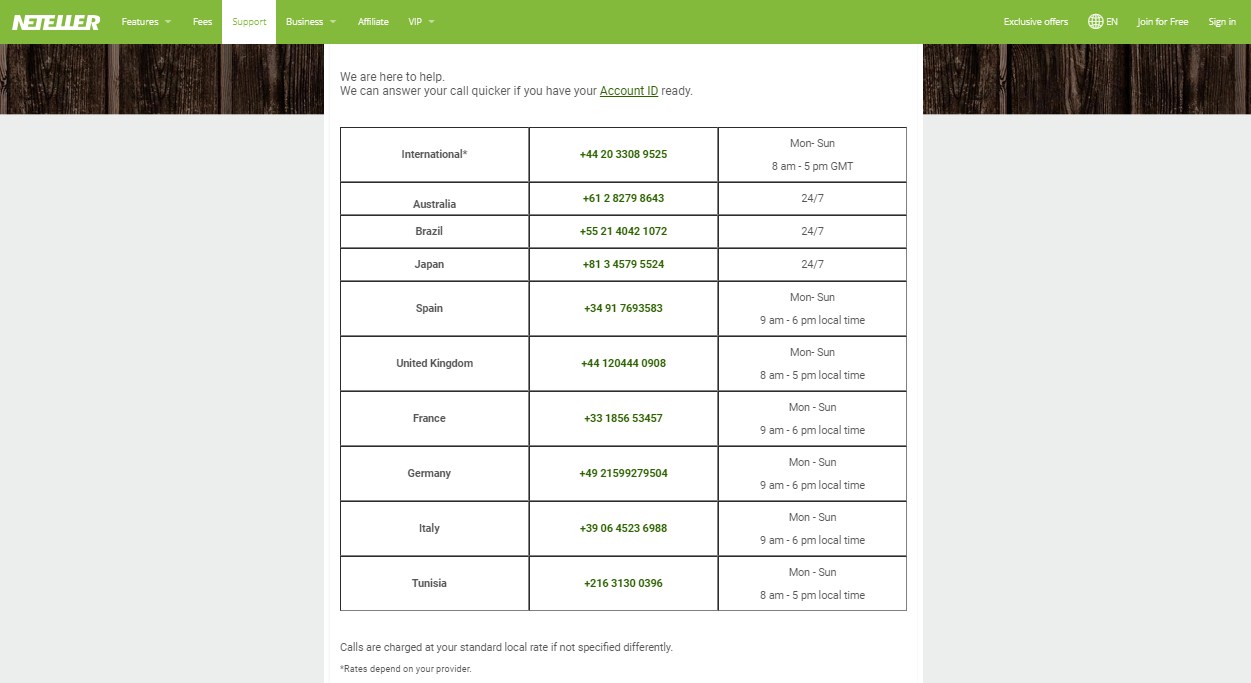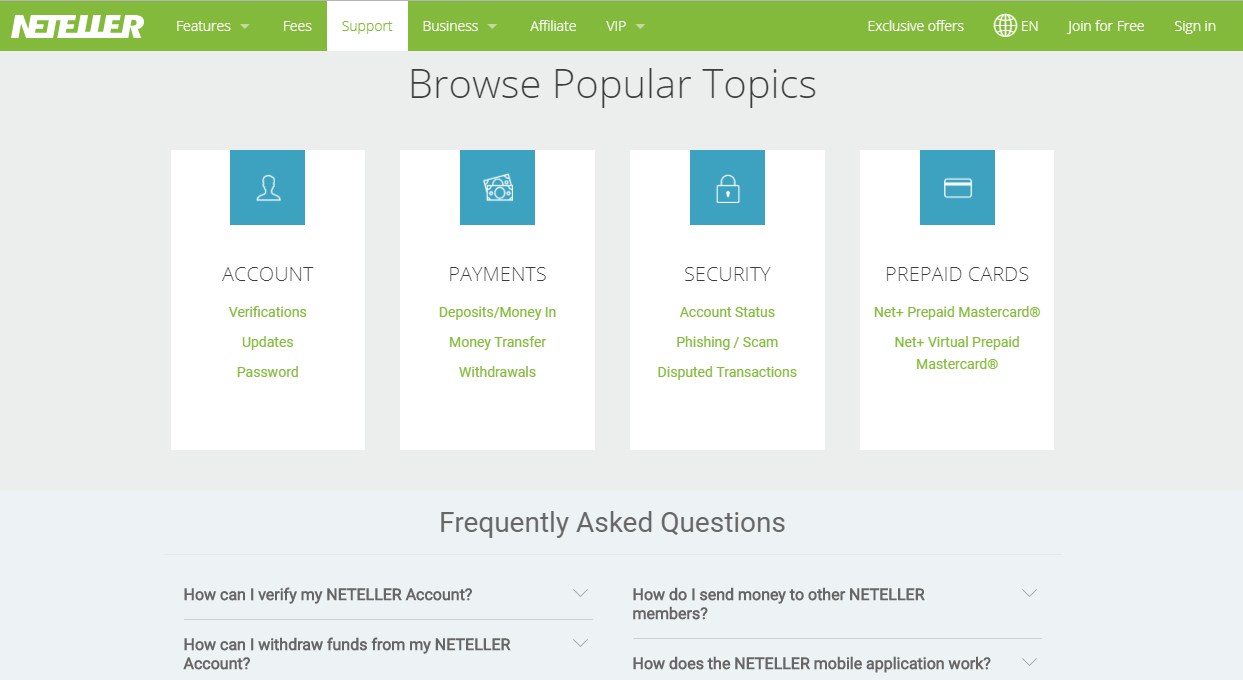 I've hope after all these tutorial about releasing neteller limits unverified account become verified neteller account status, we can be more helpful in conducting online digital financial activities that we really need today.