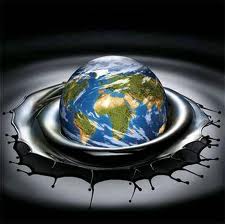 There are 2 types of analysis commonly used by traders, namely:
1. Fundamental analysis: by relying on the news / rumors in the market.
2. Technical analysis: by relying on charts and mathematical formulas.
Fundamental Analysis:
Fundamental analysis is an analysis that relies on news that happens in the world market. Or that was circulated in the market. The content of this news drives the market trader's emotions to determine the value of a currency, equity or other instruments. One example is the Central Bank rate hike by the Fed (U.S. central bank) could mean a stronger dollar. Rising prices will hoist petrolleum stocks related to commodities, etc.. If you do not like the analysis of complex-complex (count, graph, etc.), it is now time for you to learn this fundamental analysis.
To study the fundamental analysis correctly then you should study economics, the financial macro. For example, why the increase in interest rates can make the currency strengthen. Here will not be explained in detail about the laws of that economy. But there is some news (economic indicators) that if you can use as reference.
American political & economic conditions are very influential to world economic conditions, therefore the news and U.S. economic data is often used as a reference by investors against major world currency movements.
| | | | |
| --- | --- | --- | --- |
| | Economic Indicators | Up / Down | US $ |
| 1 | Average Earning | up | strong |
| 2 | Balance of Payment | up | strong |
| 3 | Budget Deficit | down | strong |
| 4 | Business Inventories | down | strong |
| 5 | Capacity Utilization | up | strong |
| 6 | Car Sales | up | strong |
| 7 | Chicago PMI (Purchasing Management Index) | up | strong |
| 8 | Construction Spending | up | strong |
| 9 | Consumer Confidence Index (CCI) | up | strong |
| 10 | Consumer Credit (CI) | up | strong |
| 11 | Consumer Price Index (CPI) | up | strong |
| 12 | Consumer Spending (Expenditure) | down | strong |
| 13 | Cost of Living | up | strong |
| 14 | Current Account | down | strong |
| 15 | Corporate Profit | up | strong |
| 16 | Deflation | up | strong |
| 17 | Discount Rate | up | strong |
| 18 | Durable Goods Orders | up | strong |
| 19 | Economic Monetary System (EMS) | up | strong |
| 20 | Factory Orders | up | strong |
| 21 | Federal Budget | up | strong |
| 22 | Federal Reserve Fund | up | strong |
| 23 | Gross Domestic Product (GDP) | up | strong |
| 24 | Gross National Product (GNP) | up | strong |
| 25 | Housing Start | up | strong |
| 26 | Industrial Productions | up | strong |
| 27 | Invisible Trade | down | strong |
| 28 | Jobless Claims | down | strong |
| 29 | Leading Indicator | up | strong |
| 30 | Money Supply (M1, M2, M3, M4) | up | strong |
| 31 | National Association | up | strong |
| 32 | (NAPM) | up | strong |
| 33 | Non Farm Payrolls | up | strong |
| 34 | Personal Expenditure | up | strong |
| 35 | Personal Income | down | strong |
| 36 | Prime Rate | up | strong |
| 37 | Product Price Index (PPI) | up | strong |
| 38 | Public Sector Debt Repayment | up | strong |
| 39 | Retail Sales | down | strong |
| 40 | Trade Balance | up | strong |
| 41 | Trade Deficit | down | strong |
| 42 | Trade Weighted Index | down | strong |
| 43 | Unemployment Rate | down | strong |
| 44 | Unit Labour Cost | up | strong |
| 45 | Value Added Tax | up | strong |
| 46 | Visible Trade | up | strong |
Once you know this, the questions is where I can get all this news. You do not need to bother, with the development of the internet you can obtain news very quickly and easily.
You can see it in: calendar forex